Youlanda.org will be changed to Youlandaburnett.com
New release!
All available @ Audible.com pick a plan that's right for you.
The Aneurysm's of Life - E Book -- A short non-fiction story about how I found out about my aneurysm mini-strokes and perspective on life afterwards.
I may not do it perfectly ….but at least I do!--YB
Contact me @ Youlanda@youlanda.org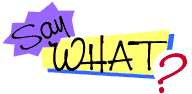 What's coming this fall
New Music !!!!
Hosting a music business red carpet event
Returning to hosting The Indie Music Video
An appearance on Chicago PD...don't blind you might miss it ;)
New audio book releases
ON SALE NOW @ AMAZON.COM FOR KINDLE ONLY!
NEW MUSIC -- COMING FALL 2015
6 NEW SONGS
This song is all most a year old....but has finally found it's audience....Thanks to all the stations that are playing it....More to come soon ...